Whether at the end of the bachelor's, master's or doctoral degree, our training programs provide knowledge and skills adapted to numerous job opportunities in promising sectors of activity: geotechnics, hydrogeology, mining and energy resources, natural hazards, land use planning, environmental management, materials science, data science, research and teaching, etc...
Our former graduates are now working as private consultants, in local authorities, large companies, public or private research laboratories, or in secondary and higher education. Find them on our LinkedIn group, and discover below some of their testimonies!
Testimonies from our alumni
.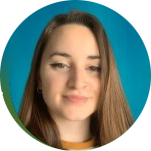 Julia, cartographer-GIS technology
« A very complete training program, with subjects ranging from fundamental geology to the professional approach that can be found in the business world.»
Julia joined Lyon-Géologie in L3 from Spain as part of the Erasmus european exchange program.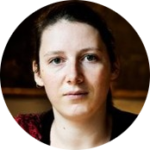 Marine, research engineer
« What makes the difference today is probably the multidisciplinary aspect, absolutely essential in geosciences but also in a large research group.»
Marine joined Lyon-Géologie in L3 and then did her Master and PhD in Lyon.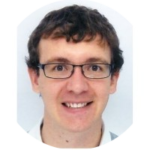 Grégoire, project manager in Polluted Sites and Soils
« In the field of Polluted Sites and Soils, you must bring your expertise in geology, geology, geochemistry, GIS and sometimes geophysics, while also having knowledge of environmental law: this job is very multidisciplinary. »
Grégoire did his Bachelor in Applied Methods in Geosciences with Lyon-Geologie.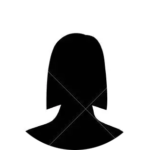 Marjorie, project manager in environment
« Solid knowledge of all themes related to the physical environment of environmental studies, methodology and scientific rigor for the writing of studies, research of information and data sources »
Marjorie joined Lyon-Géologie in Master.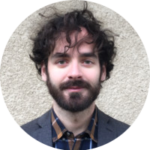 Ayrton, engineer in geomatics
« I learned a lot thanks to the internships in companies and laboratories. These professional immersions have developed my autonomy and my rigor. On these occasions, I witnessed the quality and richness of the teaching of the geosciences curriculum. »
Ayton did his whole Bachelor and Master with Lyon-Géologie.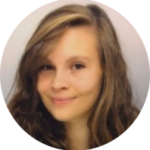 Audrey, volcanologist
« The professors were always very available and willing to give us sound advice on how to continue our studies.
Audrey did her 3rd year of Bachelor (L3 Géosciences) with Lyon-Géologie.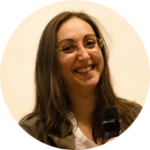 Anne-Sabine, coordinator in an engineering school
« The geoscience cohorts are very friendly, the atmosphere is pleasant and there is a real group spirit. I learned - in the classroom, in the field, and in the lab - from teachers who are passionate and committed to their work. »
Anne-Sabine joined Lyon-Géologie in L3 and then did her Master and PhD in Lyon.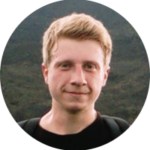 Lucas, Natural Resources geologist
« The teaching staff really helped me discover a world full of treasures and numerous fields of study that I had not even one single idea about until then. »
Lucas did a Bachelor in Geosciences with Lyon-Géologie before doing a Master degree in Orléans.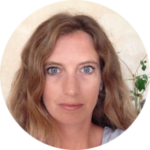 Mélanie, engineer in nuclear safety
« The training in geosciences in Lyon allowed me to develop many essential tools for my activities »
Mélanie got her Bachelor and Master diploma in Lyon-Géologie before pursuing with a PhD in Lyon.