Credits: AEU (supplément au diplôme)
Semestre: Automne (S3) & Printemps (S4)
Contact: Vincent LANGLOIS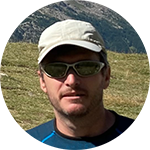 Dans cette UE optionnelle, plusieurs activités complémentaires à la formation obligatoire vous seront proposées, dans le but de renforcer vos compétences extra-disciplinaires:
Soutien / expression orale : interrogations orales régulières dans les UE scientifiques.
Anglais renforcé : conversation scientifique et préparation aux tests standardisés (niveau B1 ou B2).
Rédaction scientifique : aide à l'expression écrite, principes de rédaction des documents scientifiques, projet bibliographique (rapport et présentation orale).
Ce module est associé à celui de Discovery of the professional world.